When biology
meets technology.
Opening a new chapter in agriculture through technology and innovation for the future of mankind.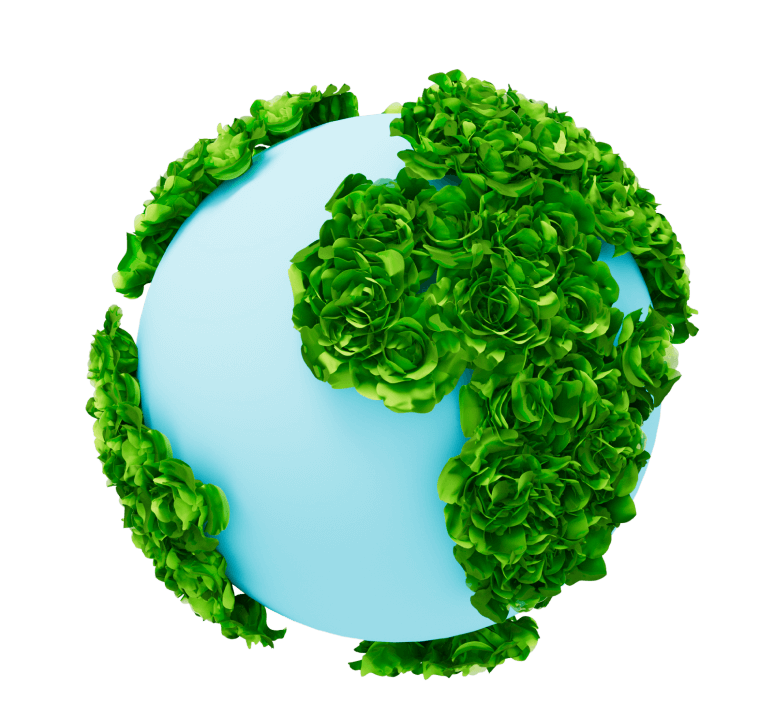 We are aware of the world's issues, such as pesticide and water overuse, carbon emissions, overpopulation, poor quality food, and world hunger. We want to promote the solution to it – a high-tech controlled environment agriculture (CEA) enables bigger crop yield, less water usage, less or no CO2 emissions, less pollution (no pesticides and no wastewater), and highly nutritious, quality food anywhere in the world, all year round.
Greens grown with future in mind
Panorganix's modern technological greenhouses are unique since they boast the most advanced technology for growing lettuce and herbs, known as recirculating bioponics. With our CEA production, we are protecting the environment for future generations worldwide, since the production is pesticide free, produces no wastewater, uses 95 % less water than other productions, and a massive yield on a small surface. The production takes place 365 days per year and it is carbon negative. We have optimized growing conditions in all our farms. Our production takes place under the careful control of computer systems that measure various parameters, including the AI and IoT and the latest state-of-the-art CEA technology. The newest agricultural technology enables more significant crop yield, less water usage, less or no CO2 emissions, less pollution, and thus nature preservation. Smart farming enables us high-quality, nutrient-rich food production all year long.

environmentally sound production

365 days production

lettuce keeps all nutrients due to roots still attached (conventional lettuce loses 65% of its nutritional value in 24 hours when cut)

no wastewater, water is re-used (via recirculation system)

massive yield on a small surface

reduction of waste at retailers and at the end consumers (roots keep the freshness)

modern bioponic system

newest technology with LED/HPS lighting

plants produced without pesticides and insecticides
These are the most known Panorganix products
• Living lettuce Živa/Shiva
• Living herbs Živa/Shiva
• Garlic Česnek
• Organic blueberries
• and several other produce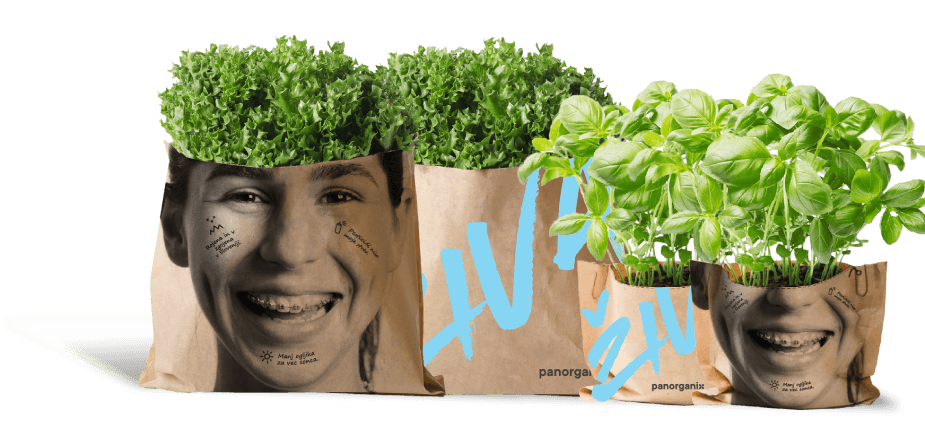 Where you can find our products
Panorganix has vast selling channels and contracts with big market chains in Central, Eastern and Southern Europe. We are constantly cooperating with those market chains to develop new products while considering market/customer needs. Our excellent know-how makes us the trendsetter we are today, with pioneer products like the SHIVA – living lettuce.
Invest into a future
you are proud of.
Panorganix is a mission-driven company with rich expertise and know-how in CEA and vast selling channels (currently over 4.000 stores) and contracts with big market chains in Central, Eastern, and Southern Europe but we are on a mission to spread across the globe and cover over 40.000 stores with our high-quality produce. Our goal is to help solve the global environmental challenges and food crisis. Biological science, mechanical design, data analytics, and controls are allowing us to farm better and smarter, and to produce delicious food.
By investing in Panorganix, you not only do good business. You also do good deed to our planet due to environmentally friendly CEA, state-of-the-art production that uses renewable sources for heating, organic soil, plastic-free packaging, zero pesticides, and it is carbon neutral, thus thoroughly impacting climate preservation. You also do a good deed to the people, providing them with exceptional, high-quality, and nutrient rich produce at an affordable price all year long.
If you are hungry for a successful, modern business opportunity (and delicious lettuce and herbs) and want to impact climate preservation, secure the food supply, and feed the ever-
growing worlds population in the changing climate, you have found the right place. For more info, contact us at invest@panorganix.com.